Knowledge Management Award
Every year since 2009, the international Knowledge Management Award is bestowed upon an international organization as well as an outstanding personality. A jury that is constituted under the auspice of the Association Knowledge Management Austrianominates the candidates. The prize is given in recognition of the winner's outstanding accomplishments in the research, implementation and innovation of successful management methods for knowledge politics and knowledge management. It is also meant to recognize the impact made on the development of a knowledge society in general and more specifically on knowledge creation, transformation, distribution and application.
ted the achievements of UNICEF as an International Organisation with its meaningful, strategic, global and integrated KM Approach, specifically reflecting its recently published Global KM Medium-Term Strategy 2021-2022.
The individual KM Award was given to Kimiz Dalkir, Professor at McGill University, Canada, for her outstanding achievements in academic teaching, research and publishing. Her book "Knowledge Management in Theory and Practice (MIT Press)" is outstanding, inspiring and influencial on a global level.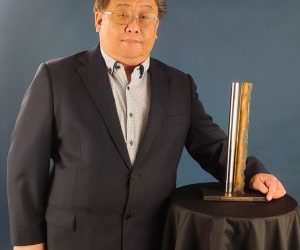 Knowledge Management Award 2021 Winners!The Knowledge Management Awards 2021 Winners have been bestowed the "Columns of Knowledge" on the occasion of the Maiden Africa Knowledge Management for Development on 9  December 2021 by Knowledge Management Austria in...
read more
Gersthofer Straße 162,
1180 Vienna, Austria
office@km-a.net
Austria: +43 1 470 29 09 (Fax -34)
Germany: +49 30 555 777 46 (Fax -9)